We are a team of talented people with vibrant energy and innovative spirits. We believe success has many doors, and the good news is, we have the keys. We are always looking for uncommon individuals wishing to serve clients in a way that lives up to our name and reputation in the industry.
Whether you're a seasoned sales professional or this is your first job, it's your contribution, passion, energy, ideas, commitment, and loyalty that continue to drive our collective success and enable us to exceed expectations.
Working at Platinum
Residential means
doing what you...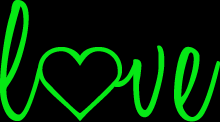 01
We lead you on the path towards financial success
02
Free Leads – No Cold Calling!!
03
Strong sense of community
04
Unparalleled resources and services
05
Opportunities for professional and personal growth
06
Unprecedented training
Calling Qualified Real Estate Agents. Why Join Us?

Free leads, with + 5000
transactions under our belt
we have the largest referral
network in Midrand and
Waterfall

Incentivised commission
structure - the more you
sell the better the split

Unparalleled resources
and unique strategies
developed over 25 years

Brand power - with our
branded vehicles, signage
and marketing initiatives,
our agents are always top
of mind

Andrew has an open door
policy - the right advice
often saves the deal

Centrally located,
attractive and professional
offices

Great team environment.
We screen our recruits to
ensure a harmonious
environment 

Internal admin and
conveyancing expert to
help you get deals
completed.